There was happiness, fun times and tragedy during this past fall semester of 2013-2014 at Salisbury University. One thing we know for sure is that this past semester was one that many will never forget. Here are the top 5 moments of the 2013-2014 fall semester:
5. BWW Opens – For many students who're used to going to BWW on Tuesdays for wing night when they're back home, this was major boost of morale. Buffalo Wild Wings opened up a Salisbury location near the mall. This was one of many new chains which were built and opened during the fall semester including "The Breakfast Bum" and "Jersey Mike's". Students now have more options of what to eat than ever before.
4. Punkin Chunkin 2013 – Our very own Jerrad Pawar reported early during the semester that Salisbury University decided to schedule the bi-annual "War on the Shore" lacrosse game between SU and Washington College during spring break to prevent "riots" similar to what happened during the last go-around. Because of this, Punkin Chukin became the only opportunity for a mass group of students to drink and socialize together outdoors throughout the year and based on the picture seen above from @BuryTMZ, this year's festivities sure didn't disappoint.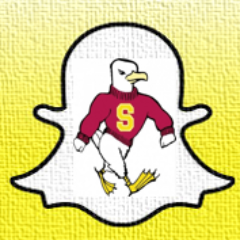 3. Salisbury Snapchats – A new Twitter account got many Salisbury students buzzing this past semester. @BurySnaps capitalized on the increasing popularity of Snapchat and compiled Snapchat screenshots from various Salisbury students and their endeavors around campus and beyond. Although the account doesn't have as many followers as @BuryTMZ, it's easily become one of the most talked about Twitter pages on campus.
2. University Orchard Opens – The apartment complex that everyone was talking about over the past couple of semesters finally opened and it did not disappoint. During the first couple of weekends of the semester, students held kickbacks at their UO apartments without any disruption from RAs or law enforcement. The complex is also way more luxurious than UP and UV and it's providing major competition for off-campus apartments which may benefit Salisbury as it moves more upperclassmen off of on-campus housing.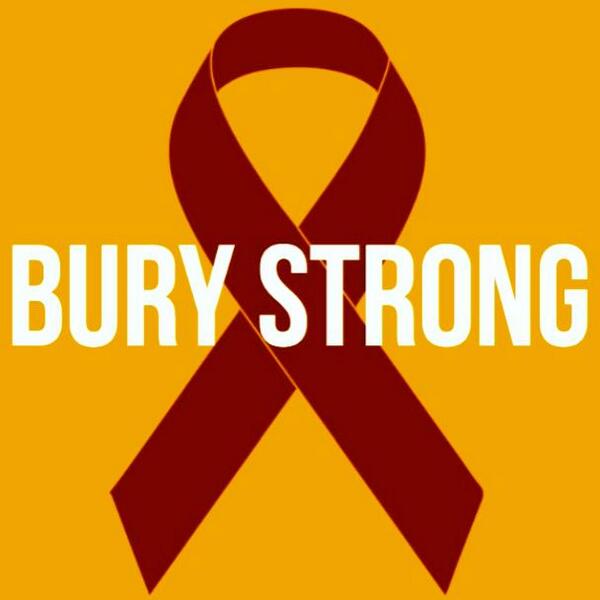 1. #BuryStrong – On September 3rd, 2013; the community of Salisbury University was shocked to learn about a murder-suicide which occurred in New Zoo (Onley Rd.) which isn't too far from campus. Ryan Shallue barged into Kristen Loetz's home, shooting and killing CJ Abbott, who happened to be in the house at the time. Abbott was trying to protect Loetz from Shallue, who was angry and wanted to speak to Loetz to settle their differences. Unfortunately Shallue would go on to shoot Loetz, seriously wounding her, before killing himself.
While Loetz was in the hospital recovering, various fraternities/sororities and other fellow Salisbury students stood together in unity to pray for Loetz's recovery. Students also paid tribute to CJ Abbott, a former student at the school, who was hailed as a hero during a campus-wide candlelight vigil held at Red Square.
Despite the tragic events, the most striking thing to see was how Salisbury students of all colors, creeds and other distinctions united on social media (Facebook, Instagram, Twitter) under the hashtag #BuryStrong. Many were made aware of the situation through this trending topic and sent their own thoughts and regards to those involved and affected by the situation.
Loetz, an honors student, eventually recovered and is hoping to continue in her pursuit towards a nursing career. In a message written on Thanksgiving day on Facebook, Loetz wrote about the many things she's thankful for:
4. I'm thankful for all of my friends in Salisbury who not only had to handle what happened to me, but also losing an amazing friend. The fact that you all stood by me and visited me through everything is unbelievable. I can't thank you all enough. It means so much to me. We all will continue to be there for each other and stay strong the way Ceej would have wanted it.

5. I'm thankful for my best friends in the bury Mel and Laura. Without them, returning to Salisbury would have been impossible. Through every step of my healing process you guys have not left my side. You understand better than anyone else what I'm going through. I know I always have someone to call when I am having a bad day and without a second thought, you are there by my side to cry with me and help me through it. I don't know what I would do without you.

6. I'm thankful for being able to go back to Salisbury and have a few weekends of fun with friends this past month. Being there without ceej is so hard, and I'd be lying if I said I was totally ok now. Mostly I'd have to say I'm thankful for all the people helping me adjust and help me to do this. But after every breakdown one of my friends is there to pick me up, give me a hug, and tell me everything's going to be ok. Adam, you have been such a great friend and therapist to me. I can't think you enough for our talks and the advice you give me. Without all my friends I don't know what place I'd be at right now. So thank you.

9. I'm thankful for my sisters of Phi Mu who were there to support one another as well as myself through it all. The gifts they showered me with and the endless texts and get well messages were so encouraging and I appreciate it all so much. Kayleigh Emma and Sammi, you three are truly like sisters to me. You have been so understanding and still sticking by me means so much. Thank you guys.

10. I'm thankful for the hundreds of people who reached out and helped my family and wished us well through this process. The support was and still is unbelievable.

11. I'm thankful for the students and staff of Salisbury University who did so much for me and CJ as well as all of our friends who were affected. Administrators visited me in both shock trauma and rehab and kept in contact with my parents throughout. Knowing that my school was there to support me as well is so great.
To read the whole message, click here. We're so grateful that Kristen is recovering successfully and we wish her all the best.
We also wish all of the students at Salisbury University a great spring semester!
A mind is a terrible thing to waste! Work hard, play harder! 🙂
By the way, if you disagree with any of these or have something to add……TWEET US @PULSEFEEDZ!
R.I.P. CJ ABBOTT