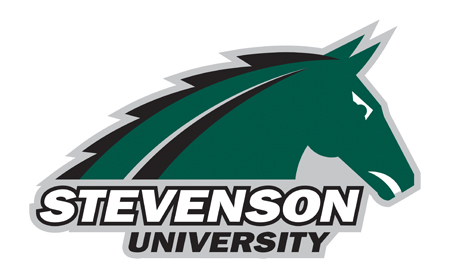 by Jessie Karangu
The Owings Mills campus of Stevenson University is currently on lockdown after students received an emergency alert at 2:27 p.m. stating that there was an active shooter on campus.
Baltimore County Police are currently on the scene but can not confirm yet whether anyone on campus is armed. There are also no reports of shots fired as of now.
Stevenson students are urged to stay alert and indoors while police continue to investigate the situation.
UPDATE 1: Here is the alert students received: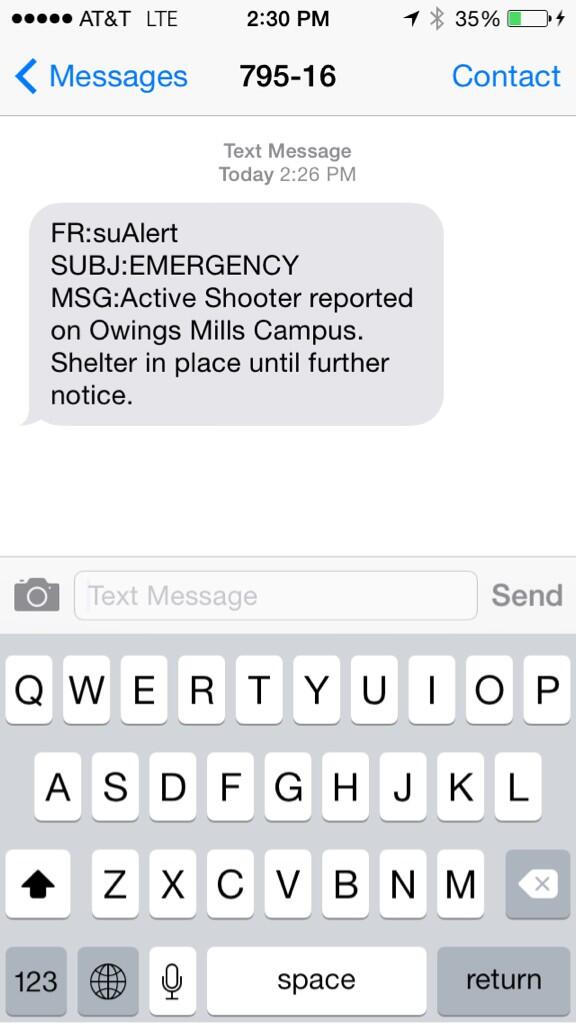 UPDATE 2 (3:20 p.m.): There were reports that Stevenson University's website was down but it appears to be back up with an alert bar at the top of the site.
UPDATE 3 (3:22 p.m.) – WBAL-TV is reporting that a witness spotted TWO gunmen on campus. "It was unclear whether they brandished a gun or whether they were spotted with a weapon."
Students on Twitter are wondering why Stevenson would send an alert saying there was an active shooter if there is no confirmation of anyone with a gun.
UPDATE 4 (3:39 p.m.) – Keith Daniels of Fox 45 is on the scene and is reporting that there is a man with a gun inside the library which is located inside the School of Business.
Unconfirmed reports say that police "found a rifle with a scope and the person who had the gun. They found the gun in a car w/ parking pass!" (via @Amazingly_Stacy)
UPDATE 5 (3:43 p.m.) – Here is what is being confirmed by police:
UPDATE 6 (3:51 p.m.) – 
WBAL-TV seems to have rescinded their previous report that there were two active gunmen on campus, here's the latest on the situation:
SkyTeam 11 Capt. Roy Taylor reported police have found the alleged suspect vehicle and found a rifle with a scope in a pickup truck, which was recovered. Taylor reported the pickup truck was permitted on campus and had a parking pass.

Authorities learned about the pickup truck through a security video and a security guard who saw the person with a gun. Police know the individual who owns the pickup and that person is being questioned now, Taylor reported.