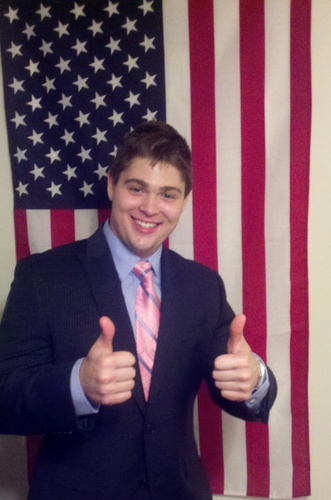 University of Maryland student-athlete Michael Mutryn was found dead in his apartment after roommates found him unresponsive and called police on Easter Sunday around 3 p.m. according to WJLA-TV.
The Potomac native played club hockey at UMD and had just attended a hockey banquet on Saturday evening. The 23-year-old student, who lived at Domain Apartments in College Park according to sources, was in possession of "two 9MM handguns, crack cocaine, the drug ecstasy, and hypodermic needles" according to police the scene.

Police believe that Mutryn was a victim of drug overdose but are waiting on confirmation from toxicology reports which will come back in six weeks. An autopsy is also being conducted by a medical examiner in Baltimore.
Mutryn's former high school posted this tribute on Twitter:
After calling University of Maryland police on their non-emergency hotline, we were told that students wouldn't get an alert about this kind of situation because it occurred off-campus.
According to sources, residents who reside in the student's apartment complex have not been alerted on the situation either. The only known evidence of an incident occurring is from this tweet posted around 9:40 p.m.
We tried to get in contact with Domain Apartments but offices were closed.
The University of Maryland ice hockey team sent out this announcement which links to their Facebook page: