Power couple Jay Z and Beyonce had fans screaming and super excited yesterday when the two announced that they would be going on tour together this summer.
The tour will take the duo to 16 cities throughout North America, starting in June. The couple first gave a hint that they would possibly tour together back in early April.
Beyonce and Jay Z have dominated the music industry and have become one of Hollywood's most respectable couples. Whether they are making music solo or together, the pair has never stopped making hits. Their most recent hit "Drunk In Love" was considered controversial by some critics, nonetheless the song landed at no. 1.
With the "On The Run" tour set to begin soon, the duo plan to combine their star power and use it for the greater good. What fans don't know is that a dollar from each "On The Run" ticket sold will go towards the Shawn Carter Foundation, an organization that help undeserved groups go to college.
The tour is also going into partnership with Beyonce's #BeyGOOD campaign, whose mission is to inspire the use of charity work, kindness and community involvement.
Tickets for the "On The Run" tour go on sale for the general public on May 2nd. The tour will officially launch in Miami on June 25th and complete in San Francisco on August 5th.
For more information on this tour you can visit Jay Z's or Beyonce's Facebook page.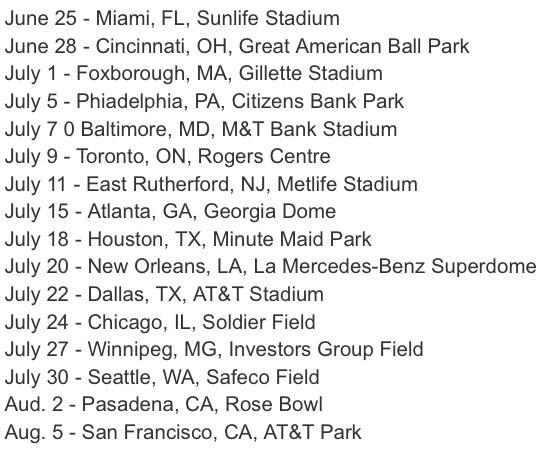 – Dallas Jordan