by @BeBreezyMan
The University of Maryland: home of the Terrapins, McKeldin Mall and one of the most active communities on Twitter.
Even though there is no proven statistic which supports the latter statement, I have no doubt of it's veracity after what I witnessed on December 18th, 2013 (but that's another story for another day).
As protests continue in Ferguson, Missouri after the tragic shooting death of Mike Brown, I decided to crowd source the thoughts of some of #UMD's most active Twitter users to get their take on what's going on. I asked them a simple question: What does #Ferguson tell you about America's future?
The individuals, who were selected randomly, had a choice of tackling this question however they wanted to. Here are their responses:
"Mainly that we have a lot to still accomplish on so many levels"
– Brianna Lomax, Junior, VP of The Blue Drop Initiative (@bri_low)
"Honestly it's a double edge sword. It tells me this generation has some political clout. That our consciousnesses are alive and well. It's also scary. People like to think that racism is dying out but it's not. People have the same mindset from the 1600's ingrained and that's sad.
Are we progressing? You really can't tell in some situations especially since my good and bad neutralize each other. We're stuck in the same damn place until people wake up and realize human compassion should be given to ALL skin colors."
– Ifeanyi Uzoukwu, Senior (@_92Infinity)
"Ferguson tells me that our future needs to have a lot of change. It tells me that there is much more work that needs to be done in the police departments across the country and that officers should be trained better or differently to prevent more situations like the Ferguson tragedy.
It tells us that we need to stick together strong as people, not just black people, but as a nation and as a whole for justice. It also tells me that our future is open for change and that it's up to the citizens to truly make a change."
– Adam William Scott, Sophomore (@Holditdown_adam)
"Ferguson tells me that race relations in America are something that we are going to have to stop ignoring and in order for the US to progress moving forward we need to address it."
– Moriah Ray, Senior, President of United Youth Movement/VP of NAACP (@RiahRay33)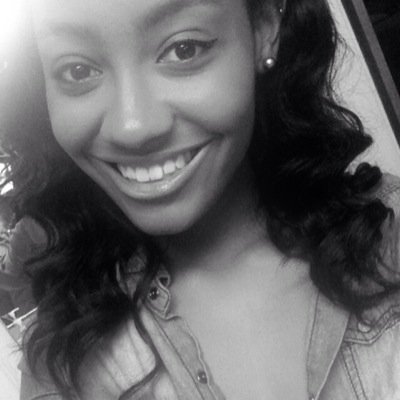 "Ferguson shows how the use of social media will change how future generations in America will receive their news. The use of social media to cover the Ferguson situation is what is shedding light on the constant Civil Rights movement in America.
Twitter is providing minority Americans with a platform to address the lack of safety they feel in their community. Many people in our age group are receiving their information at a quicker pace because of journalists' constant tweets and Vine updates."
– Amber Ebanks, Sophomore (@signedwithakiss)
"It says that the states have done little to ease police-community tensions and we the racial discrepancies show that."
– Muftau Shinaba, Senior, Blogger at The3123 and Mr. UMD ASA (@_Muftau)
"America is going to shambles. Civil rights issues will never end. No matter how much people plead that we are equal, instances like this show we aren't, at all. Being a black man in America is a plight all its own. America is going down a dark road right now."
– Oluwatomisin (Tomi) Akinrinade, Sophomore, UMD ASA webmaster (@TeleportTomi)
"I can tell you it's a good example of how social media is reshaping journalism."
– Marissa Parra, Senior (@MarParNews)
"Simple. We. Are. Fucked."
– Chris Wallace, UMD graduate (@BiggieHMacy)
"#ferguson tells us that we are not a post racial society. It reinforces the idea that minorities are always are target to law enforcement."
– Alexis Mi-Yung Jenkins, Senior, President of MABJ (@miyungYUMM)
Who's thoughts capture how you're feeling the most? Do you disagree with the general sentiment? Comment below.