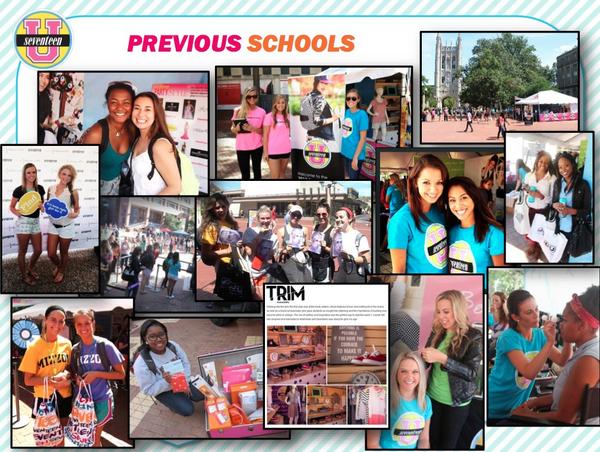 When? Monday 10am-4pm
Where? Hornbake Plaza
Why Should I Go? The representatives will be giving tips and tricks on how to glamorize your dorm and there's a chance you could win a gift card. WARNING: This is targeted at females, just as Seventeen Magazine is.
STAMP Food Sales (LTA Empanada Sale and ISA Bake Sale)
When? Tuesday beginning at 9am
Where? Outside of STAMP
Why? Lambda Theta Alpha will be selling empanadas (pictured above) which is a stuffed pastry. The Indian Student Association will also be selling baked foods of their own. It's a chance for a quick snack while you're on your way to class.
When? Tuesday at 9pm
Where? 387 Technology Dr #1100, College Park, Maryland (Technological Advancement Program building near Campus Farm)
Why? Sam Altman, president of Y Combinator (seed money company) will be speaking and could invest in YOUR company one day.
Check out what else is TRENDING at UMD!
When? Thursday at 4pm
Where? Shoemaker 2102
Why? It's a dope documentary about the struggle which four international students face as they transition into an American high school.
When? Thursday at 7pm
Where? Hoff Theater
Why? They're amazing! They were a finalist on America's Got Talent for a reason. Did you not see that video?
Check out what else is TRENDING at UMD!
Surfer Blood LIVE at WMUC
When? Friday at 1pm
Where? South Campus Commons 3rd floor (WMUC Studios)
Why? They have a wicked-dope sound. They're so good, they even have their own Wikipedia page.
Latino Heritage Buffet
When? Friday at 5pm
Where? Adele's Restaurant
Why? Celebrate Latino Heritage Month the right way, through FOOD! (If you're going, make sure you get there an hour earlier, the lines can be long and hectic.)
When? Friday at 5pm
Where? Nyumburu Patio
Why? Free Caribbean food, free Caribbean music, UMD's finest Caribbean women. What more could you ask for?
When? Saturday at 5:30pm
Where? STAMP (The Atrium, tickets cost $8.50)
Why? It's a chance to mix and mingle with UMD's Indian student body while eating an authentic Indian meal.
Check out what else is TRENDING at UMD!