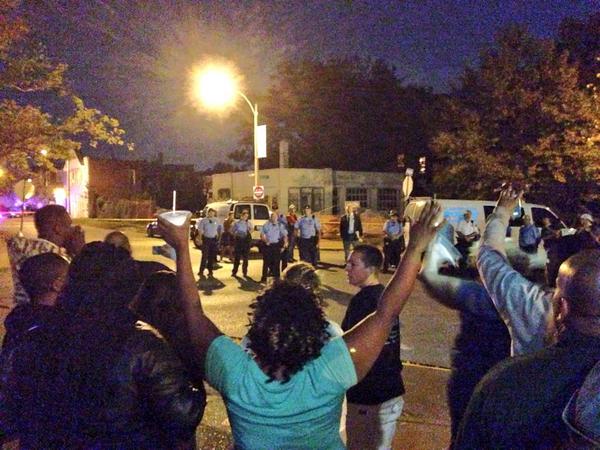 A man was shot and killed by an off-duty officer in St. Louis Wednesday night.
According to police, the off-duty officer approached four pedestrians for a "pedestrian check" around 7:30 p.m. The four men left the scene and a police chase on foot ensued.
One of the men being chased jumped out of a bush and got into an altercation with the officer, according to police.
Police say that the man pulled out a gun and fired at the cop which caused the cop to fire back and fatally wound him.
Witnesses on social media say that the man was unarmed, only carrying a sandwich. They also allege that police initially tased the man. Once the man went down, witnesses say that the officer "ran up" and shot him 12-16 times.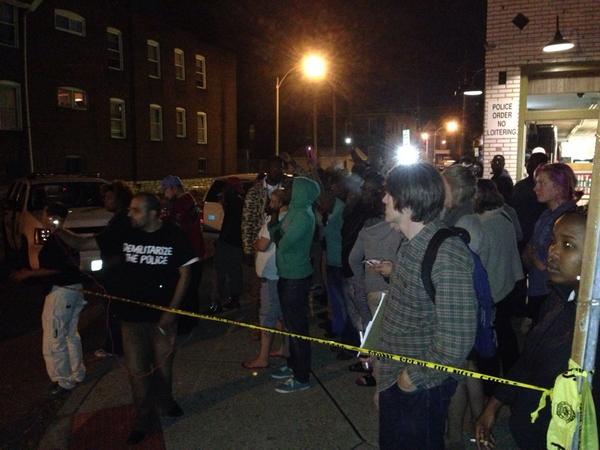 The man is believed to be an 18-year-old high school senior although police say that he is in his 20s.
Protests were already scheduled to take place this weekend calling for the prosecutor in Darren Wilson's case to step down, according to CNN.
At the time of the shooting, the off-duty officer was working at a private security job.
The victim's mother has reportedly collapsed and is currently in the hospital.
In 2012, police in St. Louis shot another man who ran away from police after being stopped for a "pedestrian check."
UPDATE: St. Louis Police have released this statement to BuzzFeed about what happened Wednesday night.

Source: St. Louis Dispatch