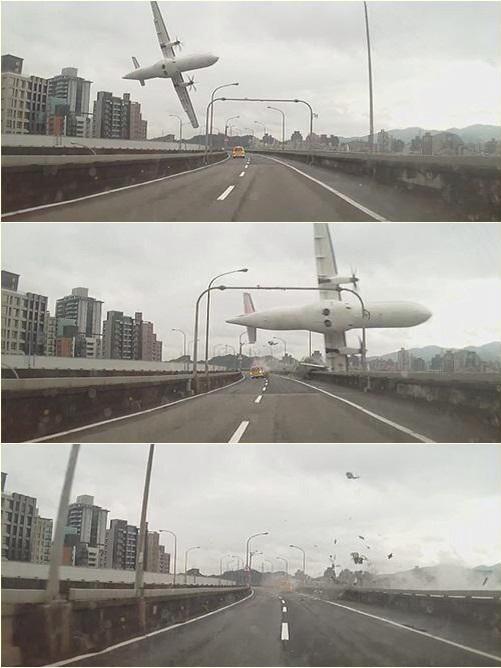 by JESSIE KARANGU
An airplane crash in Taiwan has left 12 people dead, 31 injured and dozens injured including the driver and passenger of a taxi which the plane ran into.
The small TransAsia Airlines flight took off late Wednesday morning and had 53 people on board and 5 crew members.
Dashcam footage from the highway captured unbelievable footage of the plane crash as it happened. The pilot attempted to control the plane as it was descending but unfortunately failed to do so before its wing hit the overpass, according to CNN.
A TransAsia Airlines flight crashed last year in the Taiwanese Penghu Islands leaving 49 people dead.