Chipotle is currently experiencing some technical difficulties of epic proportions.
The fast food chain's Twitter account was hacked early Sunday morning by supporters of the Nazi Party. The hackers changed the account's twitcon to a swastika, historically a symbol of anti-semitism.
A group known as TUGFeds has taken responsibility for this act but has not issued any motive or reasoning behind their actions. @TheCeltic666, a member of this hacking group, has also claimed responsibility for being behind the irratic tweets now posted on Chipotle's account.
The hackers tagged YouTube star Killer Keemstar, most famous for his news coverage of online gamers, in a tweet where they claim Chipotle's meat has been poisoned. No word yet on whether this is an analogy or an actual act of poisoning which could affect the meat served by Chipotle across the country.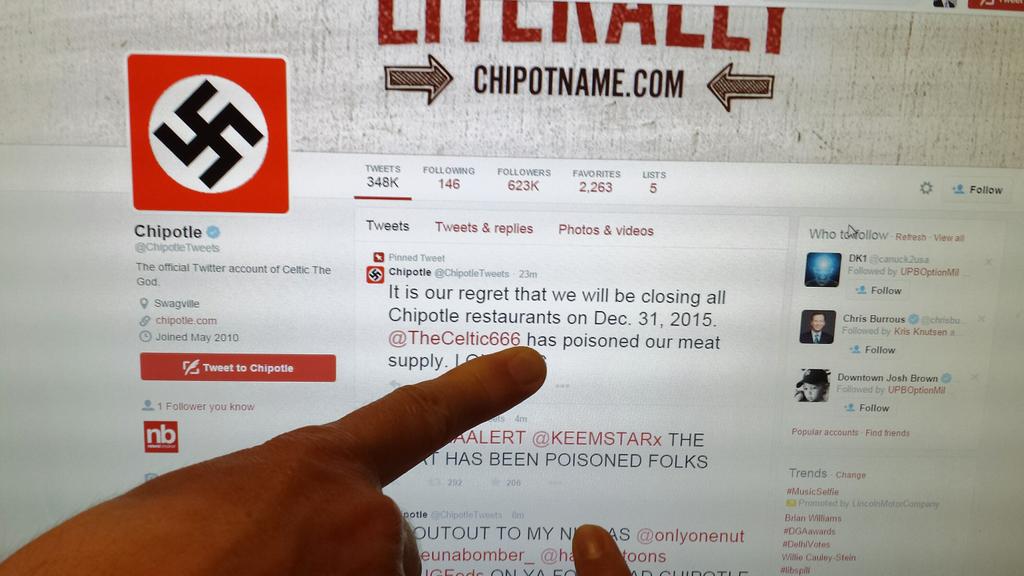 Chipotle's other Twitter account based in the United Kingdom does not seem to have been affected by this attack, but the restaurant's official website is down. Chipotle and Twitter have yet to respond.
UPDATE 3:17 a.m. – The hacker's tweets have been deleted as has the swastika twitcon.