An online movement against Islamophobia and the media ignited on Twitter late Tuesday night after thousands of social media users learned of a shocking shooting which occurred in North Carolina.
#MuslimLivesMatter, a Muslim take-off of #BlackLivesMatter, together with #ChapelHillShooting became major trending topics as Muslim-Americans mourned the deaths of three people shot and killed in their home near the University of North Carolina campus in Chapel Hill, N.C., according to WRAL-TV.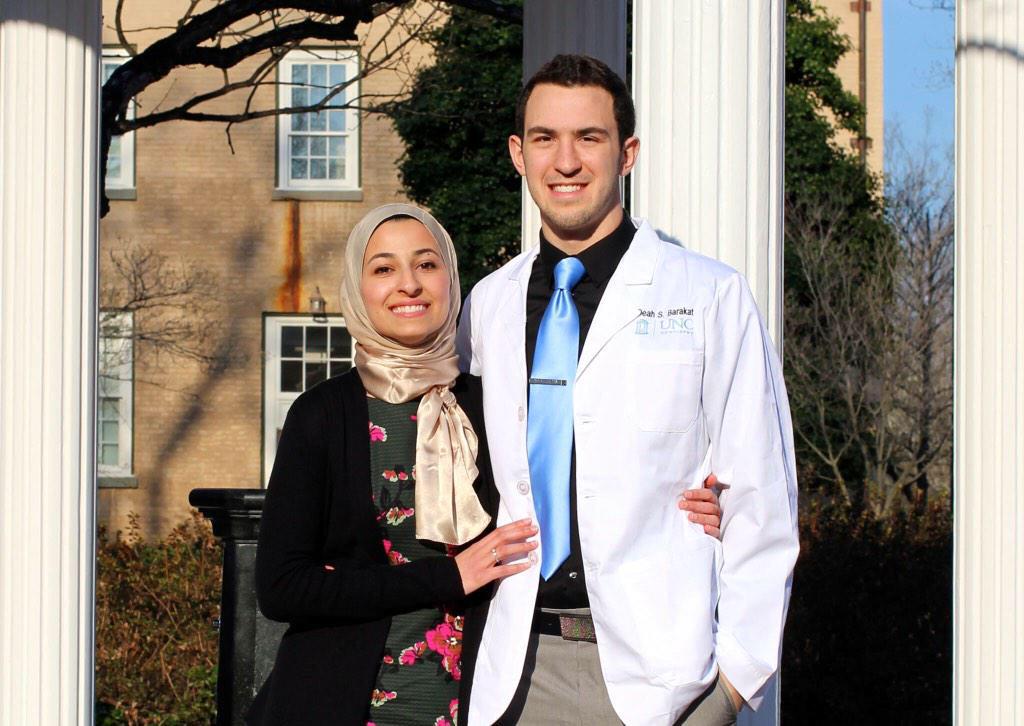 Deah Shaddy Barakat, 23, of Chapel Hill, Yusor Mohammad, 21, of Chapel Hill, and Razan Mohammad Abu-Salha, 19, of Raleigh, were pronounced dead after suffering gun shot wounds to the head, according to police. All three victims also happen to be Muslim.
"It's been hours! Just tell me if he's alive!," said Barakat's father. Police who responded to the shooting prevented family members from approaching the home where the incident took place.
Craig Stephen Hicks, a 46-year-old neighbor to the victims, turned himself in and was charged with three counts of first-degree murder. Investigators have not said what led to the shooting. According to Hicks' Facebook page, the Chapel Hill resident is not a fan of religion and is a self-proclaimed atheist.
Hicks also recently posted a picture of a gun which is presumed to be his on January 20th with a caption reading, "Yes, that is 1 pound 5.1 ounces for my loaded 38 revolver, its holster, and five extra rounds in a speedloader."
Barakat, a Syrian-American, recently raised $15,000 to visit Turkey with his newlywed wife, Yusor Mohammad, and provide medical relief for Syrian refugee children who have migrated to Turkey, a friend of the victims said in a Twitter post.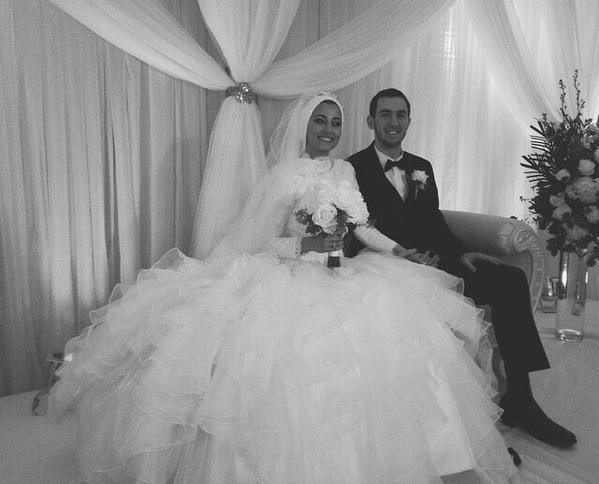 One of Barakat's last posts on Facebook shows him participating in a homeless drive in downtown Durham, N.C. The aspiring dentist, who attended college in the area alongside his wife and sister-in-law Razan, was able to provide free dental supplies and food.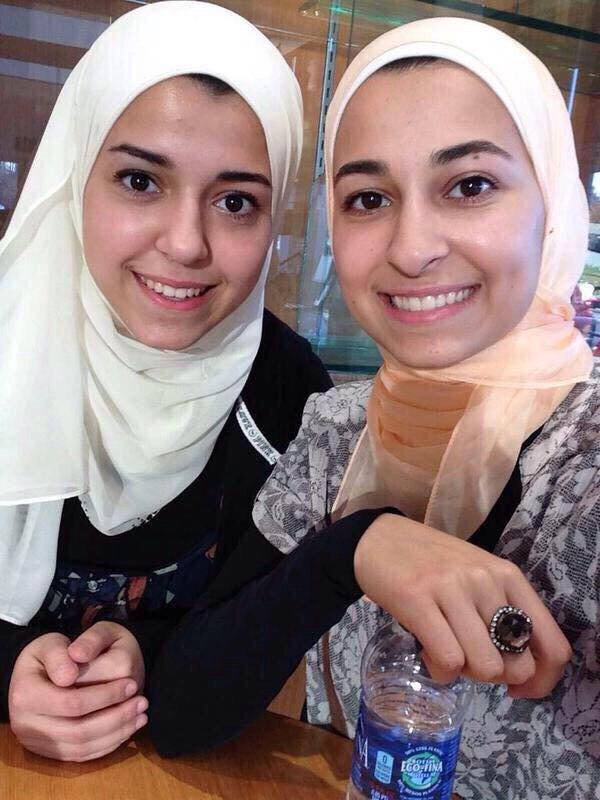 Social media users have expressed outrage at the lack of mainstream media coverage of this story. Some have even gone as far as to say that this murder was a hate crime and that the victims were targeted because of their religion. As of now, police have not released any evidence to verify that information.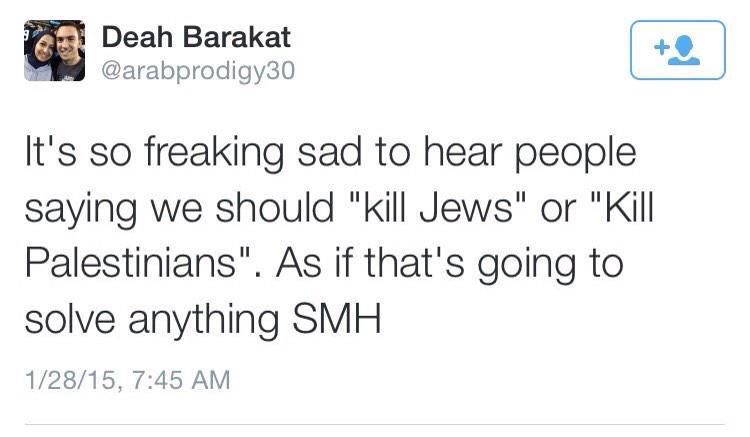 Boston Magazine's S.I. Rosenbaum did her best to try and explain to the Twittersphere why the mainstream media was not covering the story.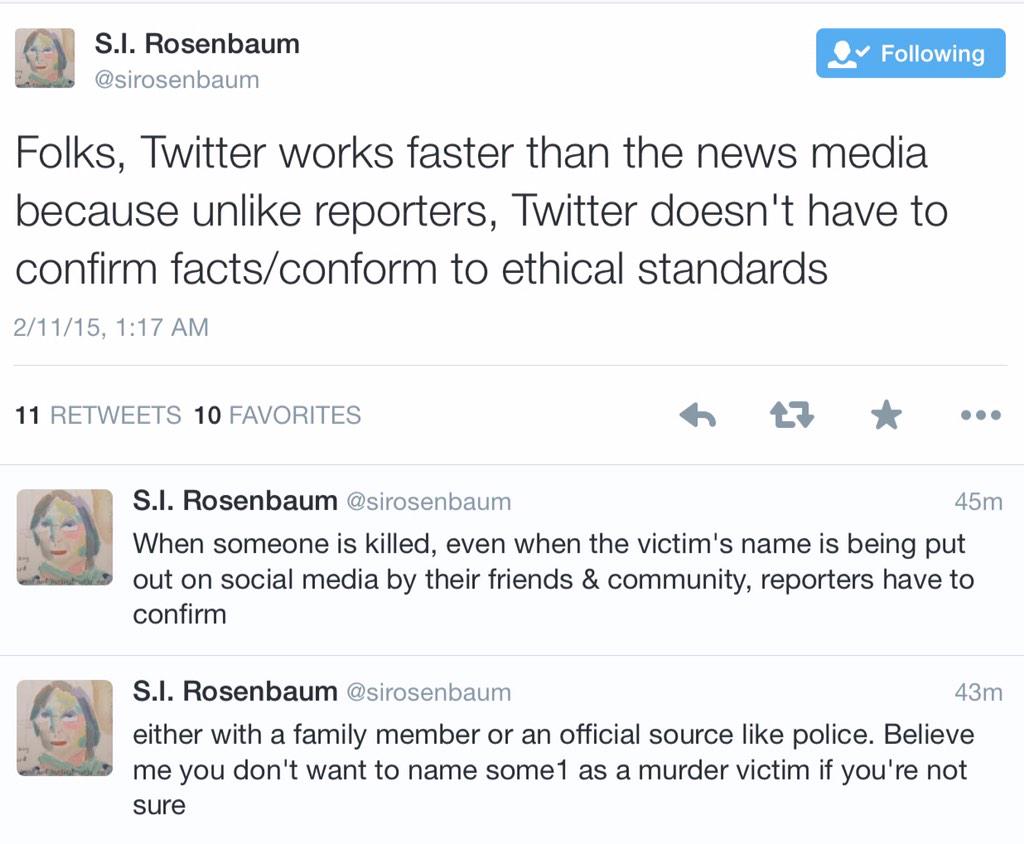 Friends and relatives of the victims have established a Facebook page to keep users informed of funeral arrangements and vigils relating to this incident.
Barakat's brother also expressed his thoughts on Facebook about this tragic event.