Apple's new foray into music alongside artists such as Drake has been making headlines (pun intended) for months but it all became official today at Apple's annual developer conference in California.
A new streaming service, a 24/7 global radio station, a social media network tailored for music artists and Siri integration were all key elements of the big announcement. The service, which will give users access to over 30 million songs, is expected to cost $9.99 with a family plan of up to 6 people costing $14.99 but when it launches on June 30th, a three month free trial will be provided.
Aubrey Graham, otherwise known as Drake, is expected to be heavily involved in this project in multiple ways. While his role is not exactly clear yet, it is expected that the artist will release his next album via Apple Connect, a social media network where artists can interact with fans while providing a behind the scenes look into their artistry. VentureBeat is also reporting that Graham will be a guest DJ on Apple's new radio service together with Pharrell, Q-Tip, will.i.am and Dr. Dre.
Graham is an avid user of Soundcloud and often posts free and exclusive music from his October's Very Own imprint. But with this new deal it seems as though Graham will be bringing his band of brothers to Apple's new service including The Weeknd, who debuted a brand new single during the press conference.
Apple's brand new global radio station will be known as Beats1 and will feature a human DJ on the mic picking and choosing music to play 24 hours a day, 7 days a week from three different cities – New York, Los Angeles and London. Former BBC Radio host Zane Lowe, known infamously for his interviews with Kanye West, is the head honcho of this new station and will be joined by Hot 97's Ebro Darden and Julie Adenuga. It is unknown yet whether the celebrity guest DJs will have their own shows on Beats1 or whether they will have their own stations altogether under the new service but Apple is expected to offer genre-specific stations curated by humans in addition to Beats1.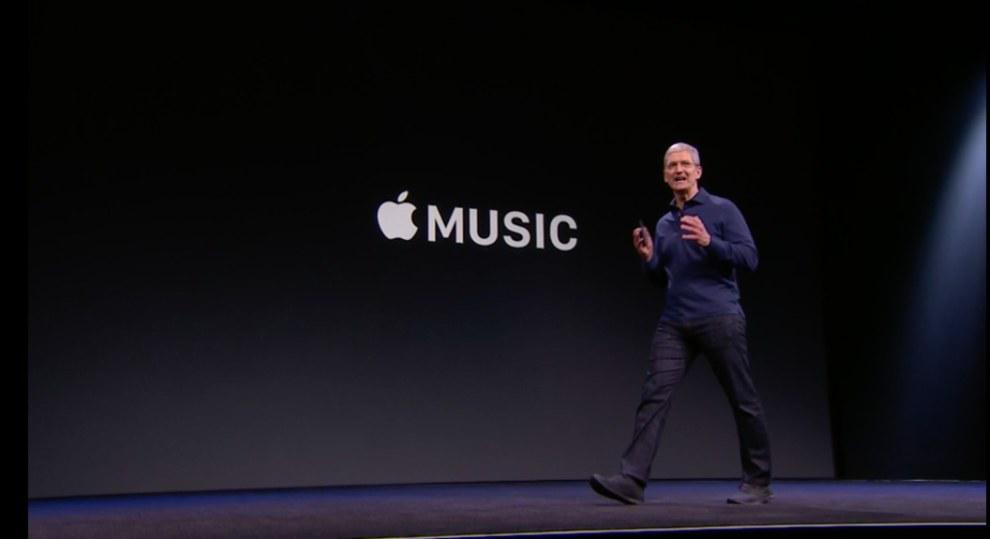 Other announcements during today's event included a new app which combines news from various sources such as ESPN and the New York Times in an easy-to-read mobile format, additional stores where Apple Pay is now acceptable including Kohl's and JC Penney, a new software update to Apple Watch and a new version of iOS.
Next on Apple's agenda? An online streaming television service with local television included. Expect an announcement about this to occur towards the end of the year, according to the Wall Street Journal.